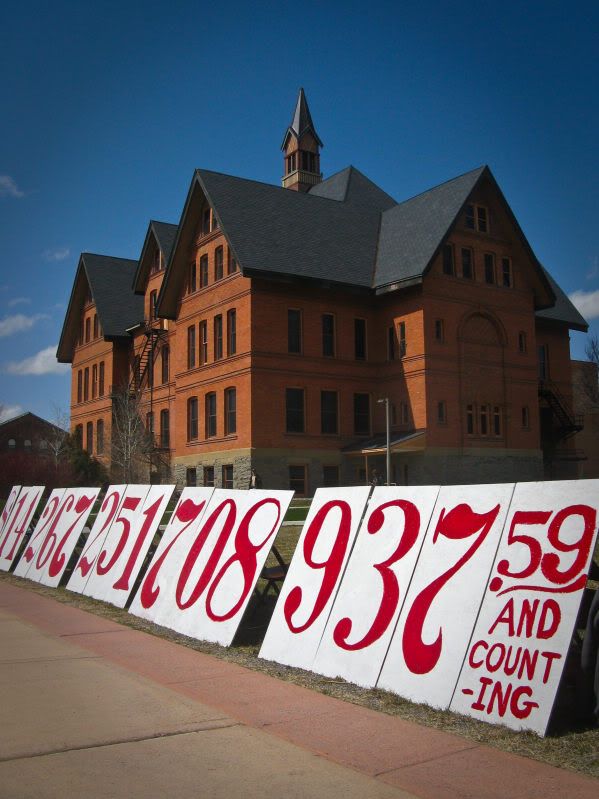 After weeks of inclement weather and much rescheduling, the Montana State University chapter displayed the US national debt in all its infamous glory. We educated many students on the issues associated with deficit spending and the consequences of living beyond our means for the past decade. Overall it was a fantastic success. We reached thousands of students through the display, collected 50-60 signatures for the petition, and raised awareness about the direction our nation is heading.
We distributed roughly 600 flyers in the likeness of the images seen below. Thanks to Joe for awesome graphic design, we were able to arouse some anger, laughter, and good discussion! Read carefully for full effect.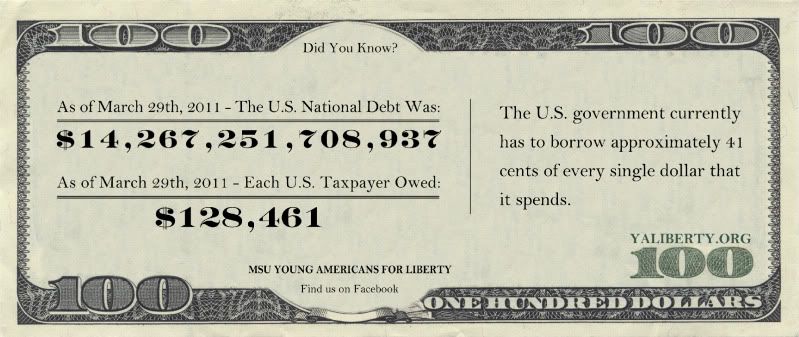 Thanks to Joe, Adam, David, Jordan, Brittany, and Caleb for all the effort that went into this event!
Find our chapter on Facebook – MSU Young Americans for Liberty
Published in